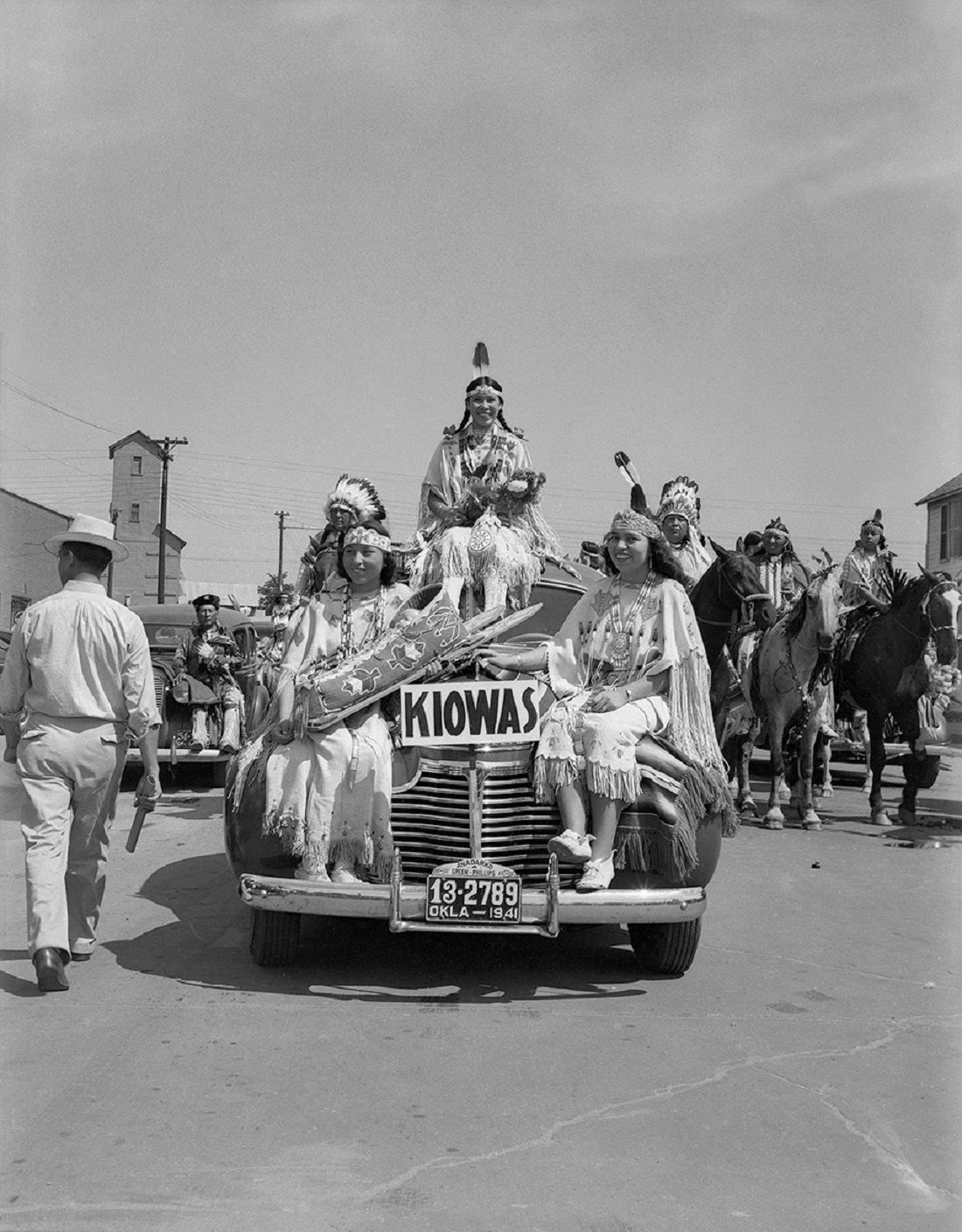 Season 4, Episode 16 Anadarko's 88th Annual American Indian Exposition, Tanner Mahseet (Apache) and Bambi Allen (Kiowa & Comanche)
It's one of the largest all-Native run events in the nation - it's Anadarko, Oklahoma's 88th Annual American Indian Exposition, August 2nd-5th, 2023 and YOU are invited!
Check out the event's Facebook here Anadarko Indian Exposition 1935: https://www.facebook.com/profile.php?id=100066746045395&sk=photos
In this episode, I speak with Expo leaders, Tanner Mahseet (Apache), President and Bambi Allen (Kiowa), Secretary about:
The history of Anadarko, where more American Indians reside per capita than anywhere in the world.
The history of the Expo itself, the famous people in the Expo parade over the years.
What the Expo means to our Plains Tribes and other tribes.
Come join us for:
Our parade (August 2nd and 5th at 10:00 am in downtown Anadarko)
The fair, which includes dancing (gourd dance, fire dancing, traditional, fancy dance, northern), powwows, archery competitions, Indian relay horse racing, art, jewelry, FRYBREAD!,
This year's attending "Indian of the Year" – Lane Factor from FX's Reservation Dogs!
The always-anticipated mud men!
The Anadarko Chamber of Commerce will also have a town-wide event featuring live bands, drinks on the patios of the streets and more
McKee's Indian Store's grand re-opening!
Parade Tribal Lineup: Caddo, Fort Sill Apache, Osage, Delaware, Ponca, Wichita, Pawnee, Kiowa, Apache, Comanche, Cheyenne & Arapaho, Iowa, Sac & Fox, Otoe Missouri
If you'd like to be a vendor, contact Tanner Mahseet at This email address is being protected from spambots. You need JavaScript enabled to view it. prior to July 31st, 2023!
You'll also hear some tips on:
What to wear
Where to park
Powwow etiquette
Cost: there's no charge for the parade, nor for the fair (there is an entry fee for the horse racing and powwow)
Where to stay (Chickasha, Lawton and camping at the fairgrounds)
Historical and interesting places to visit while in Anadarko, such as the Southern Plains Indian Museum and more!
This event is for ALL so please join us and I hope to see you there!
Native ChocTalk Facebook page: https://www.facebook.com/nativechoctalkpodcast
All Podcast Episodes: https://nativechoctalk.com/podcasts/
---