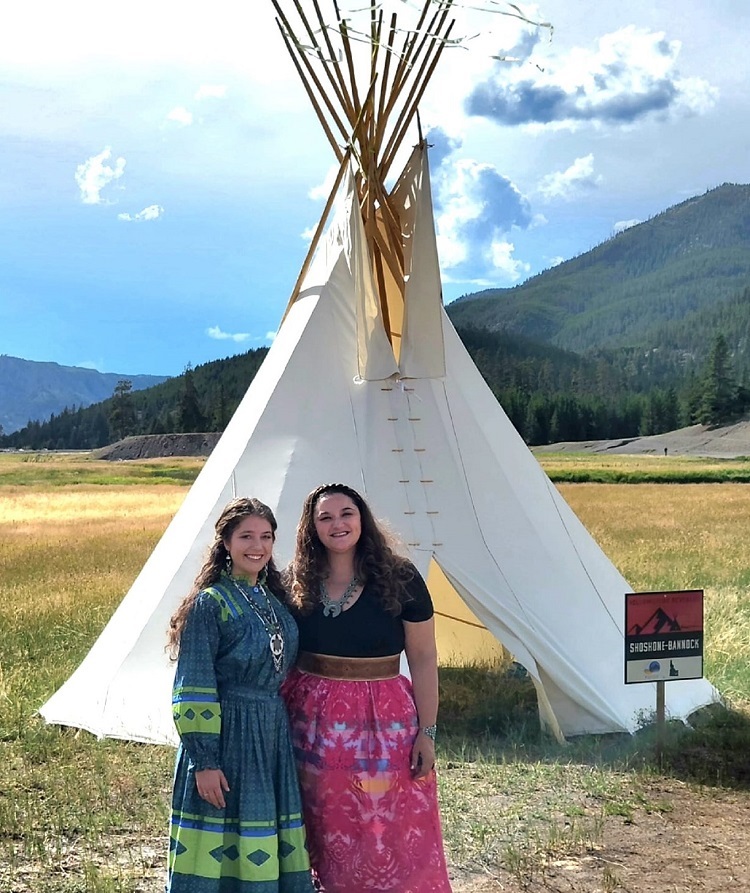 In season 2, episode 10, I interviewed Composer, Jerod Impichchaachaaha' Tate about his upcoming and unprecedented opera, "Shell Shaker, a Chickasaw Opera", the first opera ever written in the Chickasaw language.
And now I'd like to introduce you to 2 award-winning Native opera singers who you'll find performing in that upcoming opera, February of 2023 at Mount Holyoke College in South Hadley, MA
• Dr. Kirsten C. Kunkle (Muskogee) is a Spinto Soprano, Composer, and Artistic Director and Co-Founder of the Wilmington Concert Opera. Listen here https://www.youtube.com/watch?v=-lfDoSR6Jkg
• Kate Raquel Morton (Cherokee) recently graduated from Oklahoma City University and is a Lyric Mezzo-Soprano. Listen here https://www.youtube.com/watch?v=bjCNN-3UuaQ
As someone who used to sing opera myself, I suggested we 3 share our favorite opera picks for someone who's just getting their feet wet in the genre (search on YouTube for the following):
Kirsten's Picks:
• Opera: Amahl and the Night Visitors by Gian Carlo Menotti
• Opera: La Boheme by Giacomo Puccini
• Opera: Carmen by Georges Bizet
Kate's Picks:
• Opera: Le nozze di Figaro by Wolfgang Amadeus Mozart with Isabel Leonard as Cherubino
• Opera Singer: Jessye Norman
Rachael's Picks:
• Aria (song): Nessun dorma from Turandot by Giacomo Puccini, sung by Luciano Pavarotti
• Opera Singer: Beverly Sills
In this episode, you'll hear about:
• Intermountain Opera Bozeman: https://www.intermountainopera.org/
• Kate's foil fencing, Cherokee language speaking, guitar playing, the fact that she's an "Okie from Muskogee" and the one thing she cannot do
• Kirsten and Kate's own Muskogee and Cherokee family histories
• Baby Diva (a force to be reconned with)
• Yellowstone's 150 year anniversary in which Kate sang and Kirsten wrote and performed a piece called "Reclaim the Land".
To learn more, check out:
• Kirsten: https://www.wilmingtonconcertopera.com/
• Kate: https://www.kateraquelmorton.com
• Jerod: https://www.facebook.com/jerodtate
Yakoke, y'all!
Native ChocTalk Facebook page: https://www.facebook.com/nativechoctalkpodcast
All Podcast Episodes: https://nativechoctalk.com/podcasts/