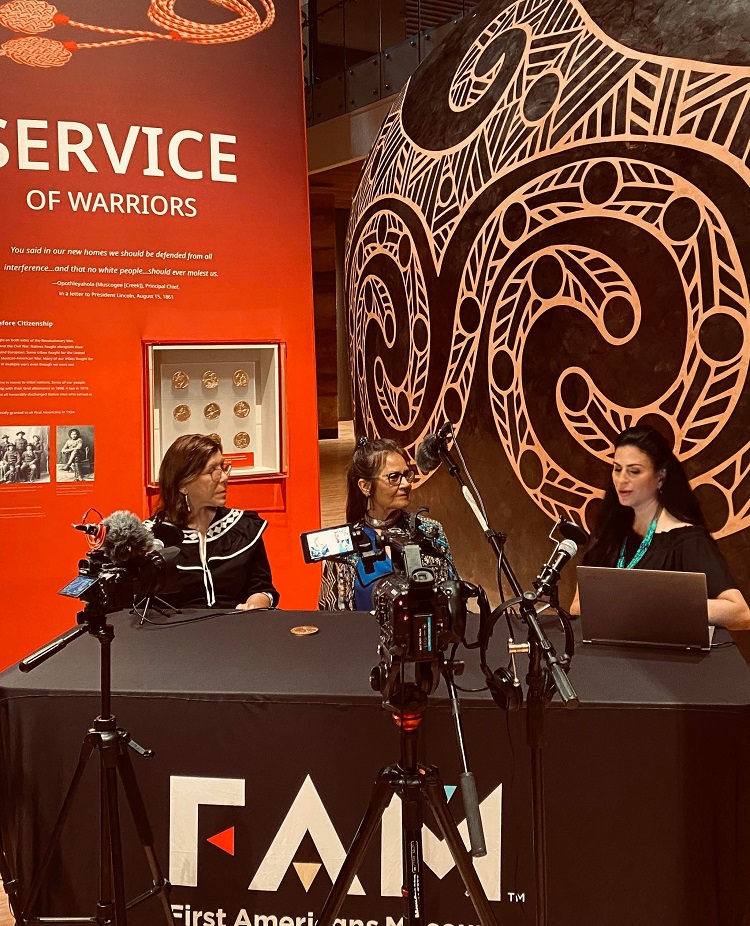 They were forbidden to practice their culture and to speak in their Native tongue. And yet, in World War I, that very language would surprise the Germans and ultimately contribute to victory!
Many know of the Navajo Code Talkers, but what most don't realize is that in World War I, it was the Choctaw who were the first to begin the method of Code Talking.
And yet, they were sworn to secrecy. Most of them would pass on before the world knew of their heroism. But these heroes weren't looking for glory. They served their country with honor, then came back to Oklahoma, back to their simple lives of fishing and hunting.
A Colonel Morrissey once stated, "We found that the Germans knew absolutely nothing about our preparations and were taken completely by surprise. This was the first time that we surprised the Germans during our stay in the lines, and I attribute it in many respects to the fact that the Choctaw language was used in making preparations for this attack."
I come to you today from the beautiful First Americans Museum (FAM) in Oklahoma City to talk about our Code Talkers with my Choctaw guests, Nuchi Nashoba (President of the Choctaw Code Talkers Association) and Judy Allen (Historic Projects Officer at Choctaw Nation of Oklahoma)!
These ladies are incredibly humble, so they won't tell you (but I will) that they were highly instrumental in ensuring these and other Code Talkers were granted the recognition they deserved with medals and a ceremony in DC, their families standing in their place to accept that recognition on their behalf.
I think you'll enjoy this fascinating information on our great Choctaw Code Talker heroes. Yakoke, Nuchi and Judy!
More information:
Find the books, "Memory Keepers", "Joseph Oklahombi & the Panther War Cry", "Toby and the Secret Code" and "Ben and the Missing Pony" at the tribal headquarters Choctaw Store in Durant or call 580.924.8280 for more information.
I also highly recommend Sarah Elisabeth Sawyer's book, Anumpa Warrior: Choctaw Code Talkers of World War I – it's excellent! https://www.sarahelisabethwrites.com/code-talkers
Check out the Choctaw Code Talkers Association on Facebook! https://www.facebook.com/choctawcodetalkers/
Calling all Choctaw Veterans! Judy is working on a Choctaw Veterans book so if you'd like to take part in that project, please contact her at: This email address is being protected from spambots. You need JavaScript enabled to view it..
Donations to the Choctaw Code Talkers Association can be sent to: Treasurer, Carole Ayers at 8692 Homestead Road, Kingston OK 73439.
Thanks again to First Americans Museum for hosting us! This museum serves "as a dynamic center promoting awareness and educating the broader public about the unique cultures, diversity, history, contributions, and resilience of the 39 Tribal Nations in Oklahoma today." https://famok.org/
Native ChocTalk Facebook page: https://www.facebook.com/nativechoctalkpodcast
All Podcast Episodes: https://nativechoctalk.com/podcasts/