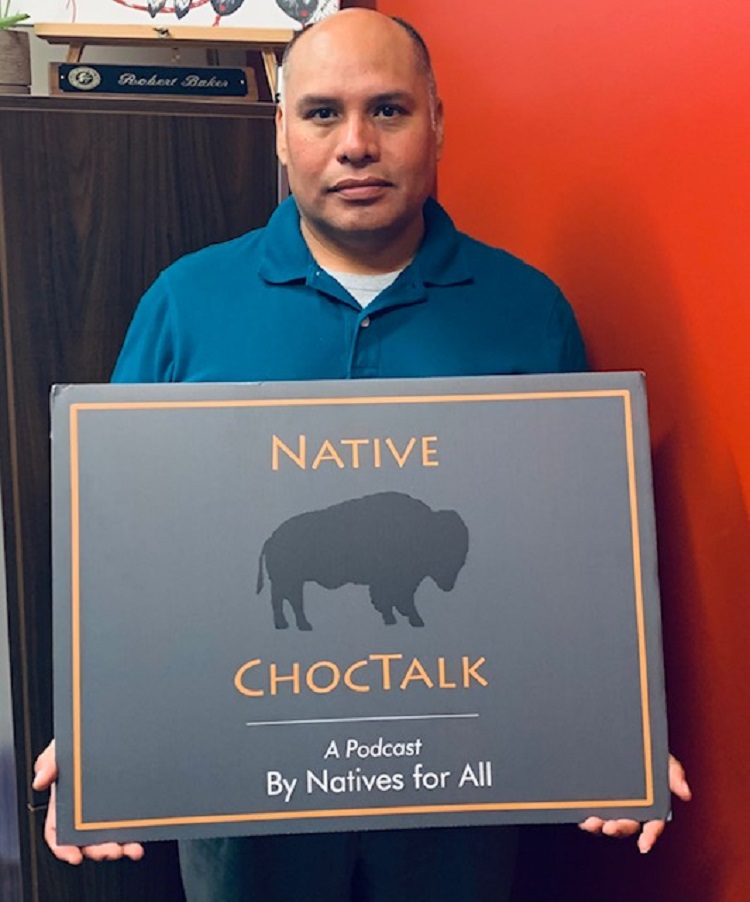 S2, E19, "Robert Baker on Choctaws in the War of 1812, the Significance of Armstrong Academy in Bokchito, & More!"
Native ChocTalk Presents: "Robert Baker on Choctaws in the War of 1812, the Significance of Armstrong Academy in Bokchito, & More!"
Last September I stopped by Choctaw Nation Headquarters and enjoyed a conversation with Robert Baker, who contributes to our Choctaw language department on a daily basis (yakoke, Robert!).
In this episode, you'll hear Robert share about:
His great great grandfather, Ben Carterby, a Code Talker in World War 1
How Choctaws played a big part in the War of 1812
Robert's war reenactments
His experience playing stickball (you'll find his life size photo in the First Americans Museum!)
Interesting stories of Bokchito and Armstrong academy
Robert reads a story he wrote in Choctaw called, "No Tail Raccoon" (you'll love this)
Also, a special kudos to Robert's aunt who made some beautiful earrings that he was able to give me – they're beautiful!
By the way, would YOU like to take some Choctaw language classes? It's worth your time and is at no cost. I usually do the Tuesday and Thursday evening classes so perhaps I could be your classmate! Click on this link to learn more. https://choctawschool.com/classes/internet-classes.aspx
Yakoke, Robert for all you do and for sharing your interesting family stories!
Native ChocTalk Facebook page: https://www.facebook.com/nativechoctalkpodcast
All Podcast Episodes: https://nativechoctalk.com/podcasts/
---