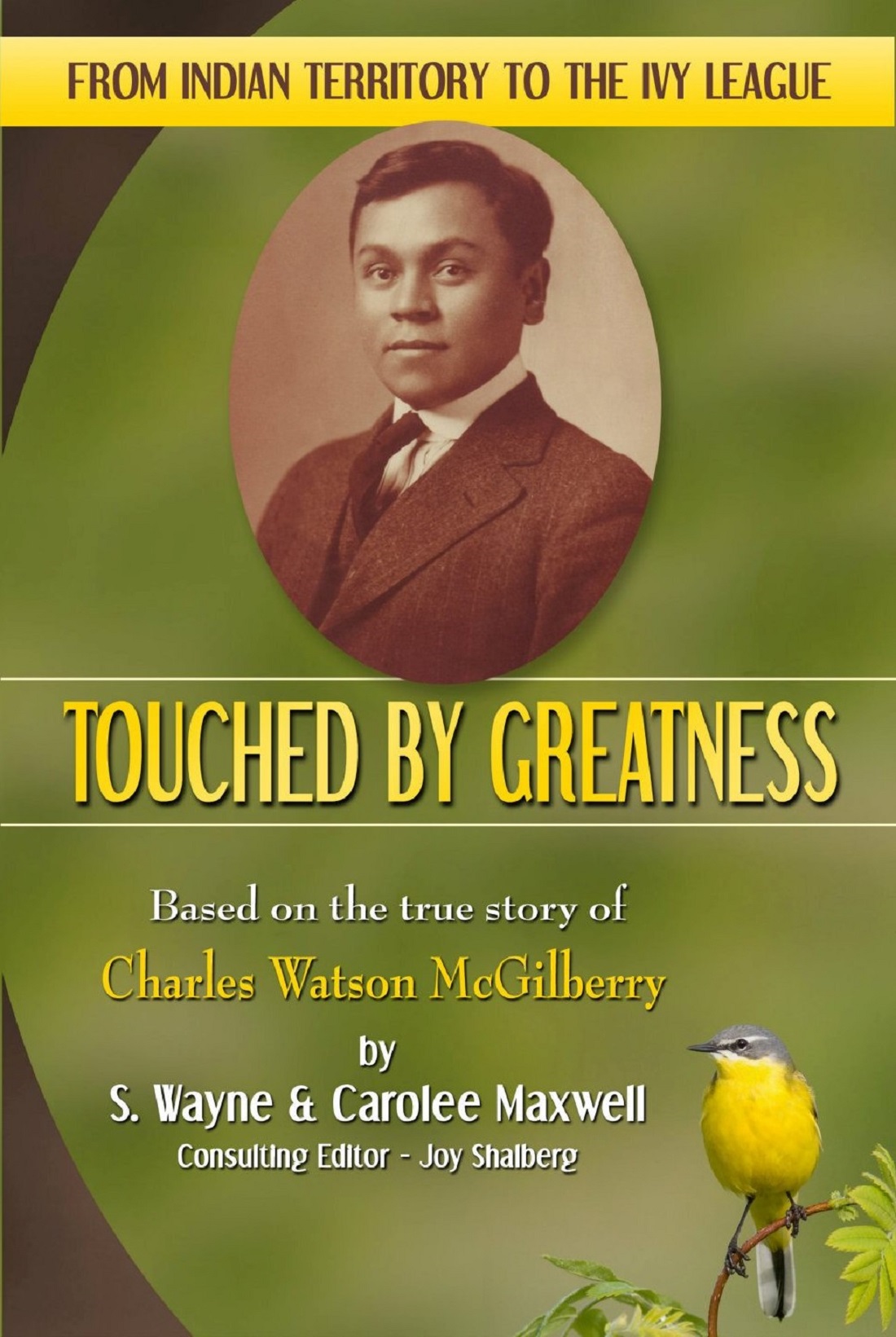 Season 4, Episode 13, Pt 1: "Touched by Greatness, from Indian Territory to the Ivy League": Carolee Maxwell, Chickasaw & Choctaw
PART 1 of 2
She held the paperwork in her hand, a tissue in the other. The information had sat in a folder, unopened since 1917. Its contents would unlock the answers to a past long gone, but not forgotten. And it would forever change the way she looked at the life of her grandpa – her beloved Papa.
Meet Carolee Maxwell, Chickasaw & Choctaw Author of "Touched by Greatness, from Indian Territory to the Ivy League", the true story of her Papa, Charles Watson McGilberry.
Charles was unknowingly part of an "experiment" in which Native American boys were the recipients of a plan to determine if they could be educated and groomed for the Ivy Leagues. Did Charles complete his Ivy League prep school education at Mercersburg Academy? And did he make it to the Ivy League?
In these episodes, you'll also hear about:
The love story of Charles and Vivian
Charles' friendship with John Phillips Souza
Charles' journey from Jones Academy to Chilocco Indian School to Mercersburg & beyond
The backstory of the PGA (Professional Golfers Association) and Macy's Dept Store
An ironic twist of fate in which one of my ancestors was the reason for Charles' father to be imprisoned
Carolee's beloved late husband, S. Wayne Maxwell with whom she co-authored the book
And…see if you can spot our bloopers. Hint: It has to do with the crows.
You'll enjoy this heartwarming and historical book, "Touched by Greatness". Find it at:
Amazon: https://tinyurl.com/35x2fd3t
Barnes & Noble: https://tinyurl.com/47w8vdex
Native ChocTalk Facebook page: https://www.facebook.com/nativechoctalkpodcast
All Podcast Episodes: https://nativechoctalk.com/podcasts/
---