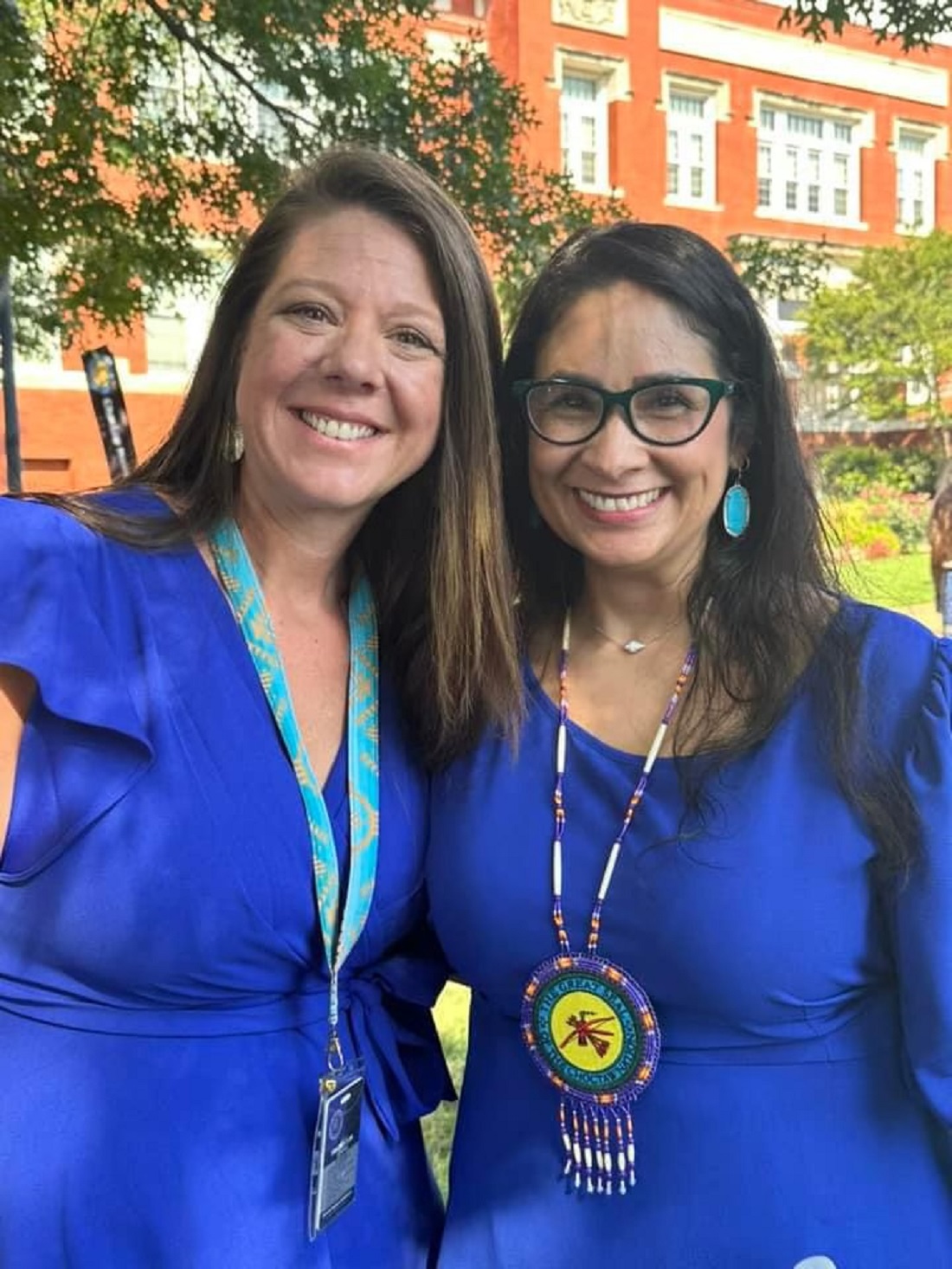 Season 5, Episode 2: How Choctaw Nation of Oklahoma's MDT Program is Changing Children's Lives: Gina South (Choctaw) and Kari Hurst
According to Statistica, "The child abuse rate in the United States is highest among American Indian or Alaska Native victims with a rate of 15.2 cases per 1,000 children. It is most common among children between two to five years of age."
Now imagine that child being brave enough to come forward to share about her abuse. The process from this point is typically strenuous. Both law enforcement and Child Protection Services conduct separate investigations, which entails the child repeating her trauma multiple times. Depending on her situation, she may be passed around between foster homes, or she could be placed back into a situation where she has to be around her perpetrator again.
And not only could this child fail to receive the emotional and psychological support she needs, but the abuse she suffered will most likely cause negative ongoing affects throughout her life.
There has to be a better way. And there is! Choctaw Nation's Coordinated Response to Child Maltreatment via their leading Multi-Disciplinary Team (MDT), is the first tribal MDT in the state of Oklahoma and the results are already highly impactful.
My guests, Gina South (Juvenile Division Chief and Assistant Prosecuting Attorney) and Kari Hurst (MTD Coordinator) from the Choctaw Nation of Oklahoma share with us about:
How the MDT program is serving, protecting and saving the children of the Choctaw Nation
You've heard of McGirt vs. Oklahoma, Gina tells us about the Sizemore decision as well
Gina's ancestral stories
Also, check out the beautiful ribbon skirts that Gina makes – they'd make wonderful holiday or birthday gifts! https://tinyurl.com/4d4kn23f
Yakoke to these ladies and to the entire Multi-Disciplinary Teams at Choctaw Nation (law enforcement, medical teams, prosecutors, behavioral health experts, forensic interviewers, therapists, and victim advocates) who are advocating for our precious children!
Native ChocTalk Facebook page: https://www.facebook.com/nativechoctalkpodcast
All Podcast Episodes: https://nativechoctalk.com/podcasts/
---