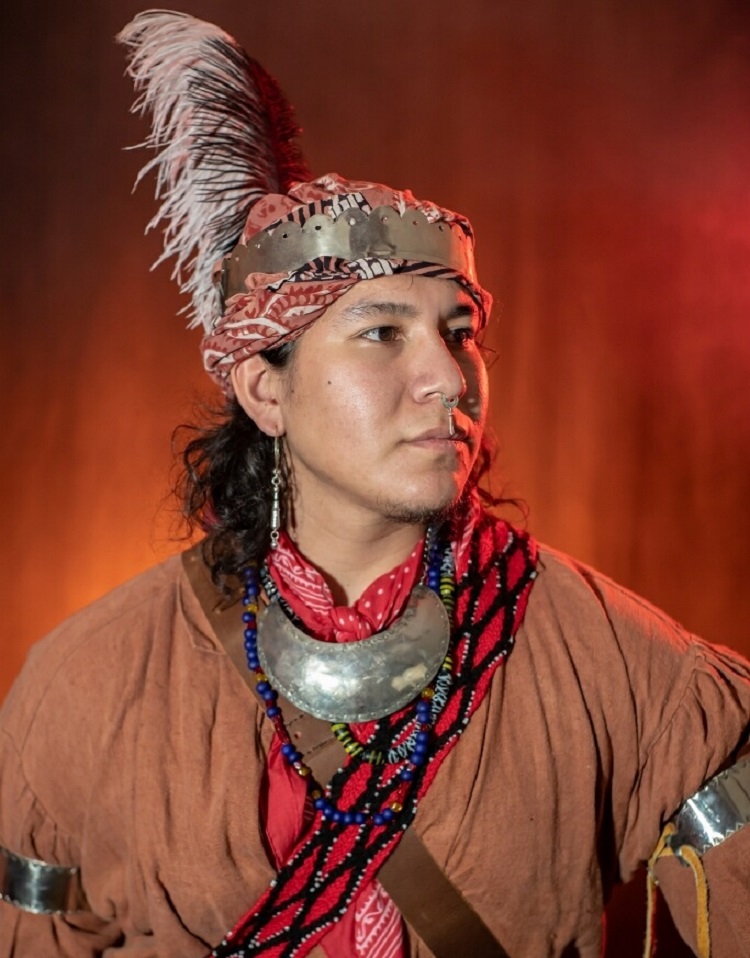 "Be proud of who you are because your existence is a resistance against cultural genocide."
- Jake Tiger, Seminole
At the opening of the First Americans Museum in Oklahoma City, I saw someone I recognized. Actually, his back was turned to me, so I didn't recognize him from his face, but from his Seminole clothing and the plume in his hat. I recalled that he was the Seminole textiles expert I follow on Facebook.
I took a photo of him looking at the displays, because my sister and I agreed that the scene looked like the past meeting the present. Then I approached him. Listen to the episode to hear what came next...
He's the Seminole from Seminole, Oklahoma who works for the Seminole Nation. Can he even get more Seminole? Meet Jake Tiger, y'all!
In addition to being a Seminole Jake is also:
• A subject matter expert on (and he creates/sews/crafts) Seminole textiles and traditional garments:
o Did you know in the old days, it cost 16 deer hides to buy 1 flintlock rifle and 2 deer hides for 1 yard of calico fabric?
o Hear about Jake's grandpa who was the leading expert in Seminole textiles, and the revelation that came to Jake upon his grandpa's death
• An actor in films and commercials. Check him out in Killers of the Flower Moon, Reservation Dogs and more. Listen to find out which character he was forced to play when he lost in rock, paper, scissors.
• A knowledgeable resource on ancient Native tattooing
• Someone you'd really want to know if the world came to an end. He shares about:
o How bear intestines are good for bow string
o How to use bear grease
o Flint knapping
o Brain tanning, which came with a warning to not eat while you're listening to this episode. "You'll never look at strawberry milk the same again." – Jake Tiger
• A descendent of 2 war chiefs – Black Hawk (Sac and Fox) and Osceola
• Like a capybara (listen to find out why)
Experts like Jake who are inspired by the past, bring beautiful representations of our Native history to life by bringing these historic textiles into the present, ensuring the cultural genocide that began long ago will no longer thrive. The past sometimes meets the present. And when it does, it's a way to connect with our ancestors and to those who came before us.
Thank you, Jake for helping us feel and experience this connection with the past!
All Podcast Episodes: https://nativechoctalk.com/podcasts/
Native ChocTalk Facebook page: https://www.facebook.com/nativechoctalkpodcast