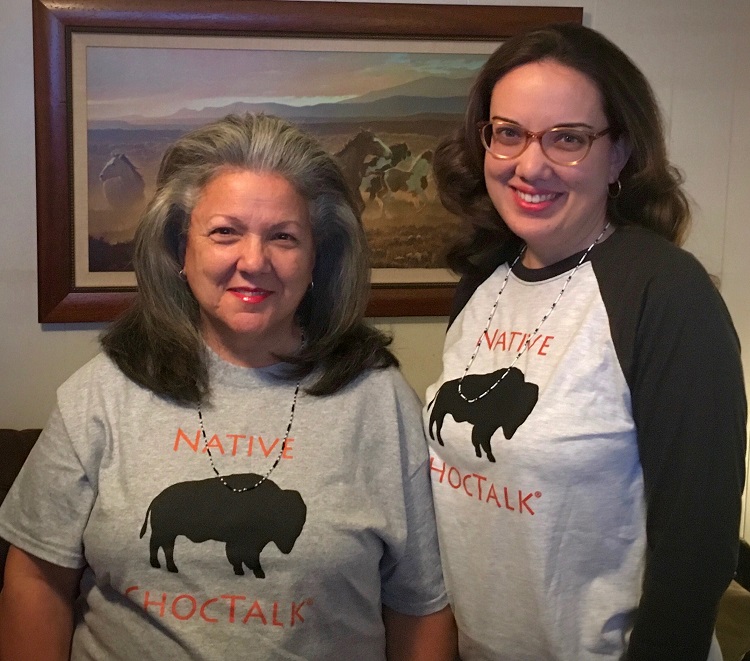 "Sarah Elisabeth, & Lynda Kay Sawyer (Choctaws) Discuss Ancestral History & the Anniversary of the book, Tushpa's Story"
There's an incredibly powerful book that changed the way we understand and "feel" the journeys of those who walked the Trail of Tears. It's called Tushpa's Story (Touch My Tears: Tales from the Trail of Tears Collection), and January 28, 2022, is the 6th anniversary of its release!
What better way to celebrate this anniversary than by hearing more about the book, directly from Choctaw Author, Sarah Elisabeth Sawyer. And guess what? You can download a FREE copy by clicking here: https://www.sarahelisabethwrites.com/ , then click on the red ribbon at the top and sign up for the newsletter! (Or you can purchase it from the website.)
I found myself so connected to Sarah Elisabeth. We both homeschooled, we're both Choctaw gals, we love horses and grew up in sister (yet rival) states – Texas and Oklahoma - and we're both driven to preserve Native American stories and history.
Sarah isn't just a writer - she's a trailblazer. In her collections, she takes our historical Choctaw stories and events and creates fascinating can't-put-it-down historical fiction books ("heavy on the fiction and heavy on the on the history", she says) – finally, a way to make our history come alive!
A special guest, Sarah Elisabeth's mother, Lynda Kay was also willing to join in to share about the work she does to support Sarah's writing and about their family's ancestral stories (she'll also be writing a non-fiction book about their family!). By the way, I couldn't tell these two ladies apart when they were talking – like mother, like daughter!
Lynda Kay is a photographer, writer and jewelry designer (with a little extra touch on each piece - excerpts of family stories on a card accompany each necklace). For instance, one is called, "The paisley shawl", which is a story in itself. Check out this website to see more: https://www.sarahelisabethwrites.com/shopping?category=Jewelry
Tune in to this episode and you'll hear:
• More about Sarah's books as she reads excerpts to us
• How God put out a "feather mattress" to cushion the fall for her and her mother after her father's death
• Why Sarah yelled in the library of congress (true story, y'all)
• If you're a teacher and/or a homeschool family, Sarah says these books are kid friendly.
• How the Choctaw ponies brought us together and how that conversation resulted in my getting to meet the Choctaw ponies! By the way, check out some of Lynda Kay's Choctaw ponies photos here! https://www.sarahelisabethwrites.com/shopping?category=Fine+Art+Photography
• Her new "Doc Beck" Series, set in the 1890s, about an Omaha Indian doctor, inspired by Dr Susan La Flesch who graduated in 1889 and practiced medicine for the Omaha nation.
I'm excited to be reading Sarah Elisabeth's books in a book club I'm doing with my family - you should try it too! Sarah has agreed to do an author's meeting with us as well and she signed all the books for us. So fun!
Once you've finish Tushpa's Story, go check out all the great books in Sarah's collections at https://www.sarahelisabethwrites.com/.
Sarah Elisabeth mentions in her website, "enduring hope and incredible beauty rises from the ashes." And that's what I love about these books. Each one conveys hope, even in the worst of times. I think you'll be inspired, so enjoy and let me know what you think!
All Podcast Episodes: https://nativechoctalk.com/podcasts/
Native ChocTalk Facebook page: https://www.facebook.com/nativechoctalkpodcast