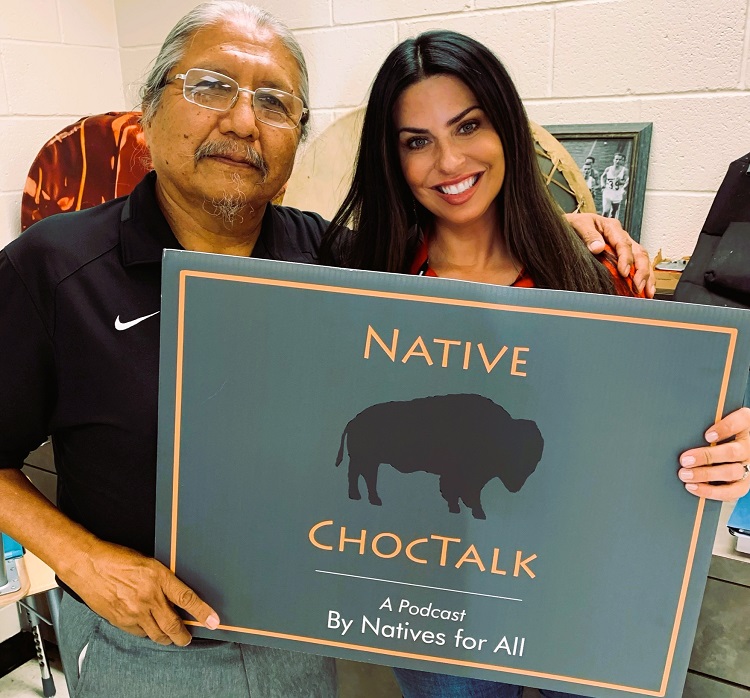 There was something comforting about the familiar scent of cedar that permeated from the wood burning stove inside the hogan each evening ("hogan" being the traditional home for the Navajo, in this case built of wood, with a dirt floor). The stove had 3 vents. And little sleepy James would watch the shadows from the vents on the walls, like fire dancing. As his heavy eyelids would slowly cover his eyes (despite trying to keep them open), he felt a sense of security as he couldn't help but listen to his family members all snug inside talking about the day, the sounds and smells lulling him to sleep.
It was years later when James realized the significance of being surrounded by multiple Code Talkers as he was growing up (including his grandfather, Lemuel Yazzie) as they would all sit around talking about their time as Code Talkers. Even the Medicine Man who spoke many prayers for James was a Code Talker.
In Winslow, Arizona sits the Navajo Reservation, where my guest, Coach James Nells – Navajo, Salt Clan born for Under his Cover Clan – was born and raised. Life on the Reservation wasn't always easy. Despite no electricity, herding sheep and hauling water, being surrounded by familiar centuries-old traditions and culture, somehow nearly kept intact despite the force of time and assimilation, was always "home".
I know you'll be touched by James' story, as he shares about:
• Breaking the cycle of alcoholism
• Running away from foster care
• Attending boarding school, where Coach Dewey Bohling inspired him to start running
• Winning state champion in high school, and All-American in college
• Serving our country in the Army
• Being a Coach at Riverside Indian School
You'll hear Coach Nells speak in his Navajo language (and maybe you'll hear a little smack talk to his fellow Kiowa coach at Riverside, Terry Ware.)
Coach Nells leaves us with some inspiring thoughts. He fought in Iraq, loves our country and suggests that we cannot make excuses in life and blame others. And to, "Remember the Creator above and be strong". Yakoke, Coach Nells!
Native ChocTalk Facebook page: https://www.facebook.com/nativechoctalkpodcast
All Podcast Episodes: https://nativechoctalk.com/podcasts/