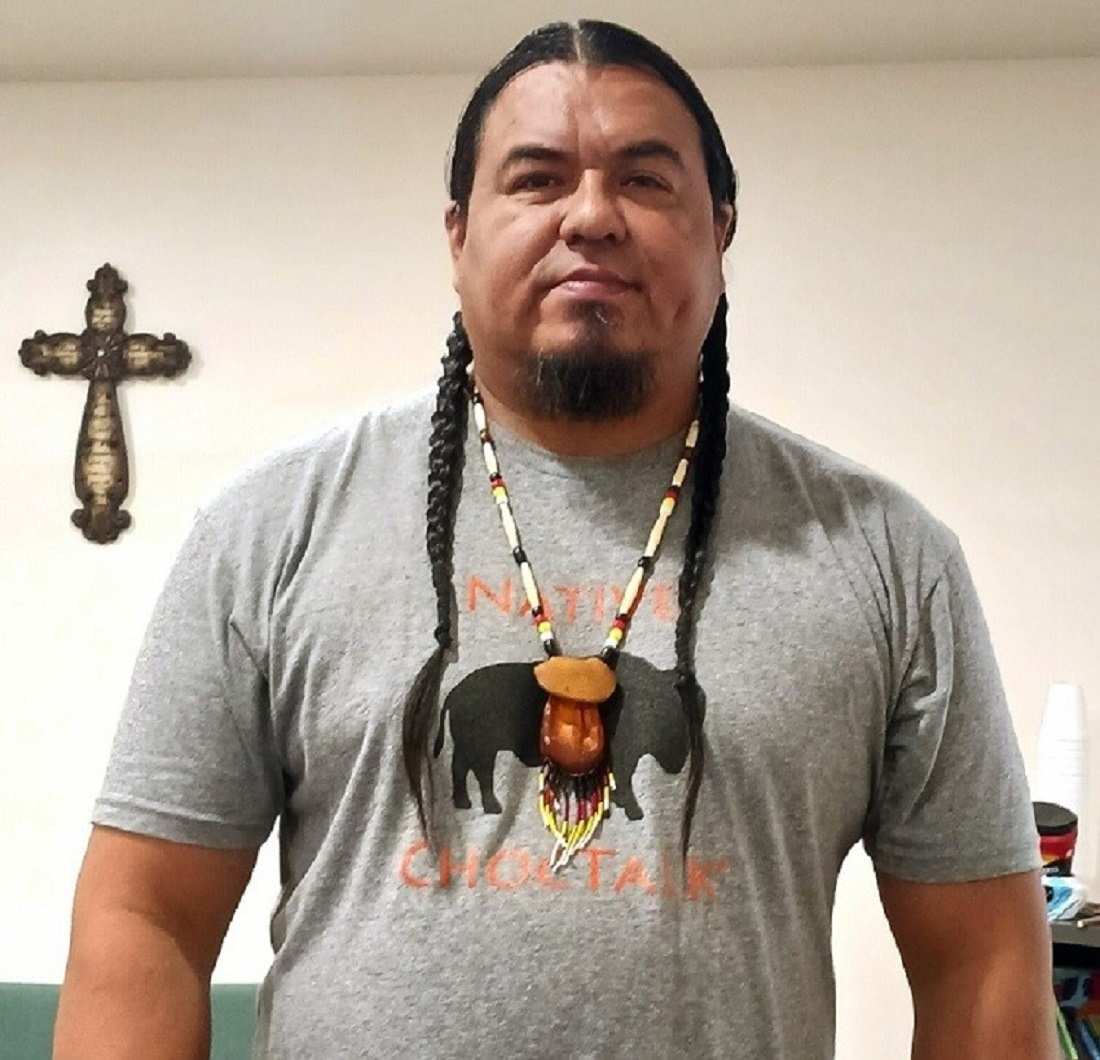 Scalding hot rocks were placed in the center of the dirt floor. Water was poured onto the rocks, inviting a heavy steam that permeated throughout, increasing our heart rates, and causing a profuse sweat.
We came for a cleansing of our bodies, minds and souls, the rejuvenation of our spirits, and a deeper connection with our Creator. This was a Christian-based sweat, and we prayed about each other's needs and requests throughout the evening. These were just of few of my experiences during the sweat lodge I joined at my guest, Weylin Thompson's house a couple years back.
According to choctawschool.com, "…the sweat lodge has been known by several different Choctaw names including 'anuka,' meaning 'the inside,' and 'alaksha,' meaning 'a place of sweating'. The process of using heat on the body itself is sometimes referred to as 'shila,' 'to bake.'"
To know Weylin today, you'd never sense the pain he faced in the past, his eventual turn to substance abuse and his time in jail. I was grateful that Weylin shared how he turned his life around and is now helping others through sweat lodges and drum circle meetings. In this episode, you'll hear his story, and about the history, spiritual significance, and healing of sweat lodges, and more.
If you're ever near Madill, Oklahoma, Weylin and his wonderful wife, Sharon invite you to join them at their healing sweat lodge. You don't have to be native to join them in Madill, which is near Fort Washita (near where our Choctaw ancestors came during the removal on the Trail of Tears). All are welcome!
Weylin shared some encouraging words of wisdom for us: "You can't change the past, but you can change the path you're on."
If you're struggling with addiction or are just looking for some encouragement, please don't hesitate to reach out to Weylin at This email address is being protected from spambots. You need JavaScript enabled to view it..
Yakoke, Weylin and Sharon and may God bless you both.
Native ChocTalk Facebook page: https://www.facebook.com/nativechoctalkpodcast
All Podcast Episodes: https://nativechoctalk.com/podcasts/